Doctors & Durags
Today, Black Men mostly make headlines for athletic achievements, breakthroughs in the entertainment industry, or falling victim to police brutality. What about the stories of the other millions, oops, BILLIONS of Black Men throughout the world? Surely, their narrative is more complex than feats of athletic performance and viral music.
Our search for untold heroes brought us to the Keck School of Medicine at the University of Southern California. There, we spent an afternoon with three phenomenal young men pursuing their doctorates in medicine. Unfortunately, the diversity in the medical field we witness in television dramas (i.e. Grey's Anatomy) does not align with reality.
Aware of how difficult matriculation into medical school is, particularly for Black males, we were elated and in awe of the men that stood before us. Against all odds, they were rewriting the narrative for us. They were transparent and honest of the pressure that was mounted on their shoulders. Every day in a classroom, laboratory, or hospital, they were representing us.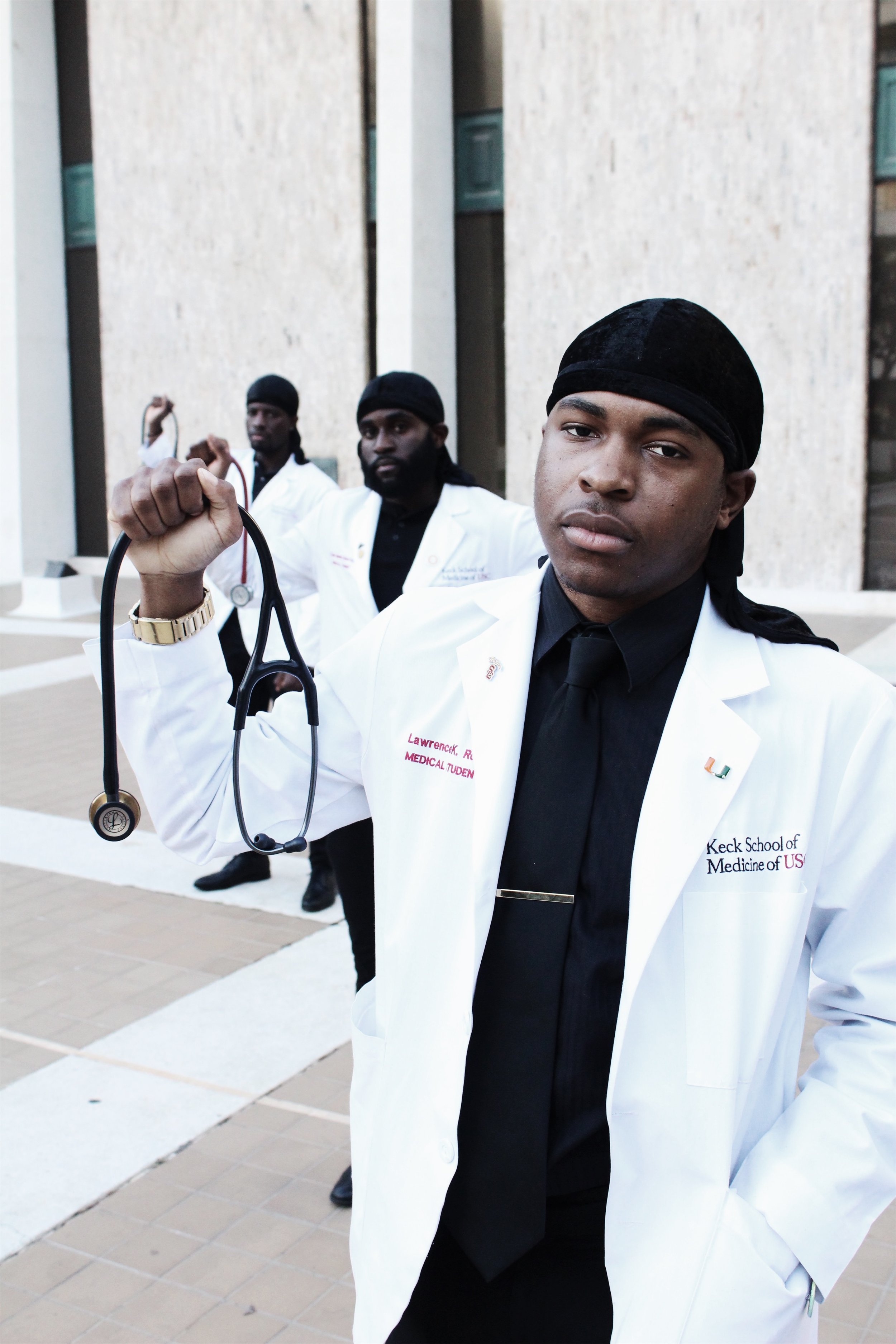 Only 2.8 percent of the applicants to medical schools are African-American men. Further analysis of data from the Association of American Medical Colleges revealed that Black males unsuccessful on their first application are less likely to reapply in comparison to their white counterparts. Simply put, the absence of Black males in medicine is a crisis that will only exacerbate existing health disparities.
Taking all of this into account, we were curious what went through the thoughts of the future physicians. Nana Bonsu, a third year medical student, stated:
"Growing up, I was fortunate enough to have an African-American doctor but many people aren't exposed to this and to some this doesn't even exist. I've been privileged with the opportunity and I want to use that to change the narrative. I want to show the youth that this profession and every other one in this world is theirs for the taking."
Diverse medical staffs aren't just good for television dramas, they enhance the clinical setting and its ability to deliver premium service, while inspiring future generations to pursue their dreams.